China Sanliv supplies toilet screws, wash basin screw set, water heaters fixing screws, bidet and WC fixing screw sets. Sanliv is your best supplier of latest Bathroom & Kitchen Fixtures & Fittings.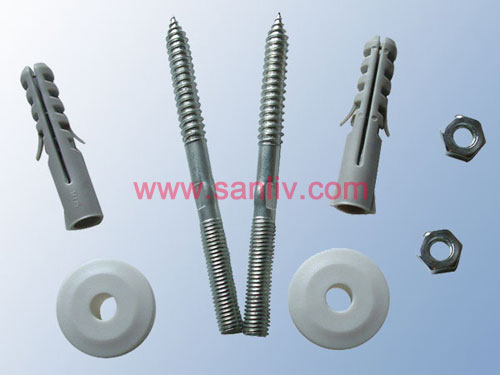 Art. No. WB1 – Wash Basin Fixing Screw Set, 10PCS/Set.
comprising of 4 pieces each screws/nuts/dowels and washers.
Fixing Screw Sets For Wash Basin Size: M10*140 mm.
Fixing sets consisting of nylon fixings, stud screw and flanged nuts or flanged bushes with hexagon nut. The flanged bushes and flanged nuts are made from high-strength polyamide (Nylon) and are resistant to ageing and chemicals and guarantee an elastic fixing compatible with porcelain.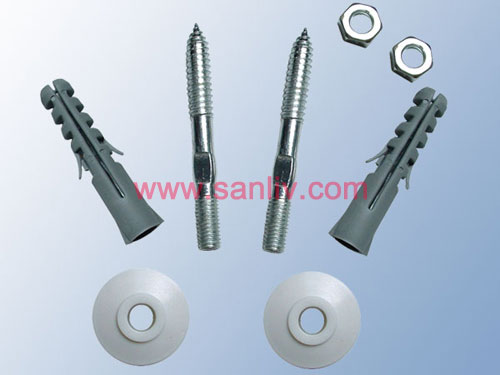 Art. No. WB2 – Wash Basin Fixing Screw Sets
The maximum load-bearing capacity of the fixing is achieved only if the screw projects through the wallplug tip by at least 1 x screw diameter and the fixing expands in the load-bear-ing anchoring base with its whole anchoring depth. Tiles and plaster are considered to be non-load-bearing.