Bathrooms interiors are really a difficult task as it has to suit the need of all those who use them. Top 5 Bathroom Decorating Ideas and Design Tips for your reference. Before you start decorating your bathroom you have some questions, after all renovating your bathroom will take time and you want to get your moneys worth.
Bathroom decorating sometimes sounds like an easy task because all that you need is a sink, bathtub, counter top and toilet. But this is not true. Renovating a bathroom is much harder than that. Interior designing of bathrooms is much more than where to put a toilet or sink. Bathroom designing is a subtle art which includes the correct mix of colors, shades, textures, lighting and more.
1. The baroque bathroom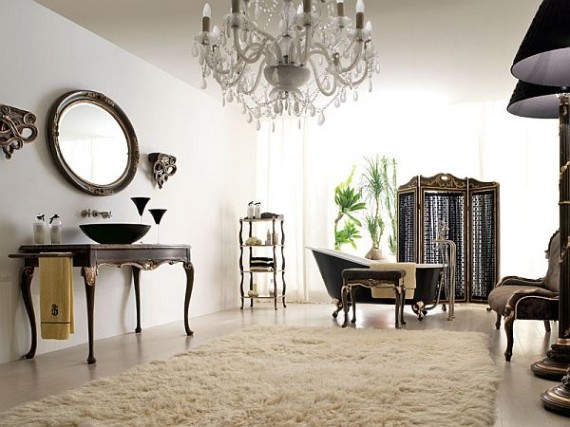 A bathroom decorated in a baroque style is definitely the most spectacular. The drama can be obtained by combining spectacular pieces of furniture, imposing decorative elements and luxurious fabrics. If you want to adopt this style, you'll need a spacious bathroom. Use a bathtub with stylish legs and glamorous decorative elements. Also, use a chandelier. An oversized mirror, with a generous frame colored in silver or gold and some candlesticks would also be a nice choice.
2. The Scandinavian bathroom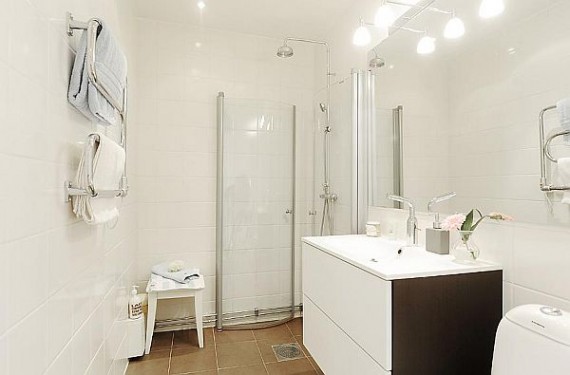 A Scandinavian decor is the perfect combination between light, nature and color. The contrast between contemporary and traditional elements is also a defying detail. This style is attractive because of its welcoming atmosphere. In order to obtain such a decor, use contemporary furniture, with organic shapes and decorative elements made of colored glass and wood or metal. Use minimalist, white furniture and/or white walls and floor. Use contemporary decorations in contrasting bright colors.
3. The minimalist bathroom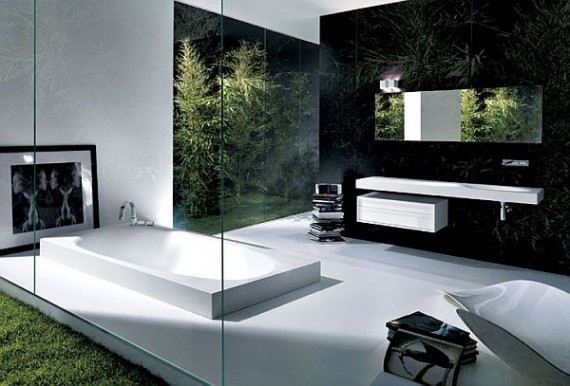 This particular type of decorating emphasizes functionality. In this case, storage is very important. The furniture needs to have geometrical shapes and defined lines and volumes. The decorative elements are usually over-sized and small in number, so as not to obtain a crowded space. Use matte textures and finishes and neutral colors.
4. The rustic bathroom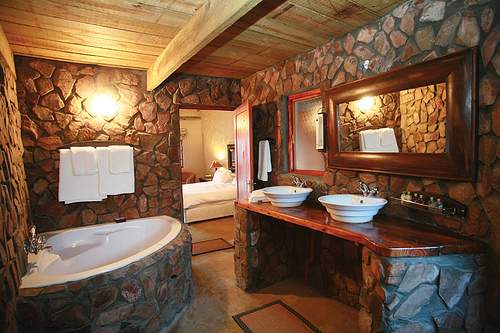 This particular style emphasizes the use of natural elements. The predominant materials are wood and stone and, as for the colors, use natural tones like kaki, beige, yellow etc. Choose wood furniture, with simple lines and natural or dark brown finishes. For the walls use a resistant type of paint in one of the colors enumerated or mosaic tiles. The floor can be wood or natural stone.
5. The contemporary bathroom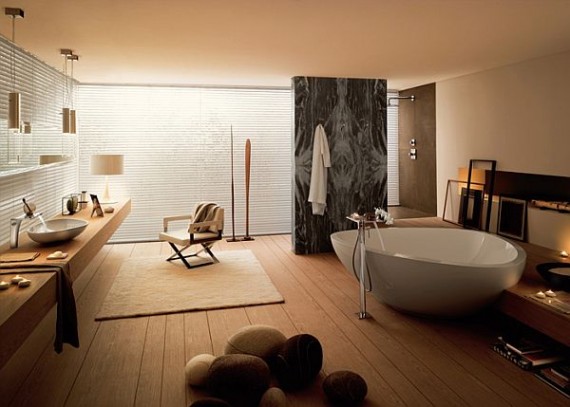 The idea is to create a dramatic decor, with organic curves and geometrical lines, a decor that brings the urban inside. Use materials like wood, metal or plastic. Use a multitude of storage shelves that you arrange in an asymmetrical order. The lighting fixtures need to be abstract and as many as possible. Choose daring colors like pink, violet, red, blur or green.