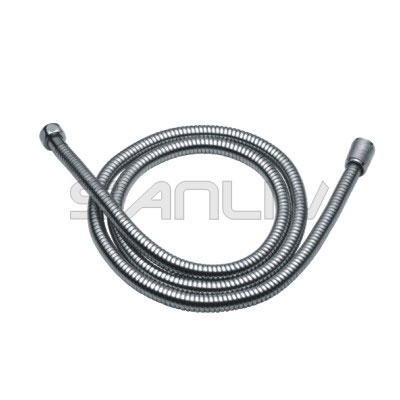 showerheads | handshowers | bath shower accessories | shower hoses,
Stainless steel double lock shower hose H602,
72 inch (183 cm) Interlock Hose by Sanliv,
Increase the reach of your hand held shower with this extended length hose! The Sanliv Interlock handheld shower hose features brass construction and solid brass 1/2 inch F NPT conical fittings.
Finish: chrome plating (Brushed Nickel, bronze finishes available)
Model: H602 shower hose
——————————————————————————–
Shower Hose H602 Price: USD$2.00
Market Price $100.00
You Save $98.00 (98%)
——————————————————————————–
Shower hose H602 Features:
Brass construction, including brass fittings
Extra-long 72 inches in length!