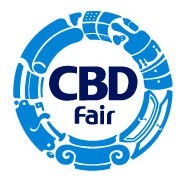 Kitchen & Bath China 2015
Location: Shanghai New International Expo Centre
Exhibition Date: June 3 – 6, 2015
Kitchen & Bath China is a wonderful platform for all the professionals related with the kitchen and bath sectors and industries and helps them to share their ideas and experiences with each other. This four day event will focus of different areas and sectors of the industry and help it to develop significantly. It also helps the industry professionals to come together and discover the new and latest products introduced by the large number of exhibitors coming from different parts of China. The exhibitors of the show also gain a perfect opportunity to enhance their capabilities and increase their visibility in the market. They even get a good scope to network with the attendees and establish good relationship with them in order to expand their business opportunities and prospects.
More Exhibition from this company:
International Building & Construction Trade Fair 2015
Location: National Exhibition & Convention Center (Shanghai)
Exhibition Date: June 2 – 5, 2015
China CNC Machine Tool Fair 2016
Location: Shanghai New International Expo Centre
Exhibition Date: April 11 – 15, 2016