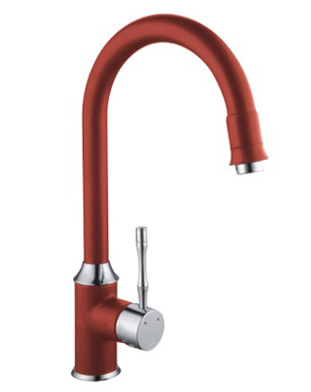 Red and Chrome Kitchen Sink Mixer, Bathroom Basin Water Faucet – USD15, FOB Wenzhou, China
This single lever red colour mixer faucet certainly brings the fresh idea to modern kitchen & bathroom decor. Sanliv faucet combinates contemporary style and commercial cost into one. This hot color overthrowed the traditional home decor & added more passion to the dull life. It features solid brass faucet body, long swerve brass spout with 360 degree turning around. The chrome plated faucet handle with good touch and shape. The combination of red and chrome shows splendid and noble life style. What is more you dreamed to get? A water saving low flow faucet aerator! Sanliv considered as muc as you could really. Of course, two pieces of flexible stainless steel flexible hoses with EPDM inner water pipe is attached.  Various colors for your choice.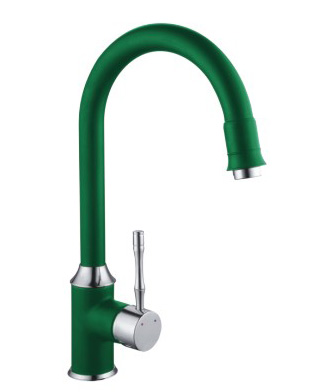 Green and Chrome Kitchen Sink Faucet, Bathroom Basin Mixer Tap – USD15, FOB Wenzhou, China
Bring the style of this Sanliv Sink Faucet home to instantly inject some European style and passion into your kitchen and bathroom.