Bath shower mixer taps are as popular now as they have always been, even with showers being common place in the majority of bathrooms  the use of shower mixer taps in the bathroom is still high. Shower mixer taps allow you to blend required quantities of hot and cold water, helping you to get the optimal temperature you need. They serve as shower faucets, coordinating water flow through the shower head.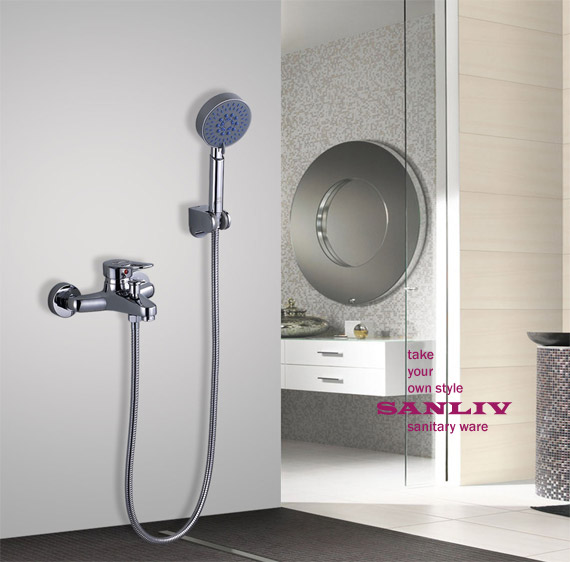 Shower mixers come in two types namely, manual and thermostatic. Manual mixers do not mix water automatically, and those who find it difficult to determine the proper proportion for mixing may find it inconvenient. Therefore, thermostatic showers are usually preferred, as temperature adjustments are automated, ensuring safety of use. A thermostatic valve is responsible for temperature control, allowing a safe use for all sorts of people. Younger children as well as elderly persons can use them with ease, without any hassle in operating it, and without the risk of contacting hot water.
Shower mixers can be operated by use of levers that allow hot or cold water, depending on the direction they are turned to, and a flick releases water flow. The lever can also be lifted appropriately to increase the water flow. For effective use, hot and cold water pressure should be equal, though uneven pressures can be dealt with, by installing a mixer valve for balancing. The heat can also be tested on the metallic base of a bath edge before using the water for bathing.
Contrary to traditional bathroom styles, shower mixer taps are associated with modern bathrooms, and are available as surface mounted systems and flush mounted systems. The former type is suitable to fix in an existing bathroom, allowing simple installation. The latter type can be installed in bathrooms that are being built, as it involves concealing of pipes behind the wall, rendering a neater appearance.
With different styles of bathroom fixtures ranging from traditional to contemporary style, there is a wide variety to choose from, though shower mixers hardly come in antique styles. However, it comes in different metals and textures such as stainless steel, golden and chrome. Golden colored taps are meant for decorative setting, while stainless steel allows a neat look without emphasis to decoration. Chrome belongs to the latest decorative trend. Besides matching the bathroom style, choosing the fixtures are also based on the budget, offering a good range for that too.
Shower mixer taps are therefore convenient, effective and also safe to mix hot and cold water in desired proportions, saving time and preventing scalds.