Sometimes accessories can make all the difference. Sanliv Wall Mounted Toothbrush Holders & Tumblers just meet this bathroom decorating idea. Sanliv really offers a variety of accessory items that coordinate with their faucets.
Leaving the lid off the toothpaste has been a long-standing issue between partners, but leaving your toothbrush on the edge of the sink is even worse.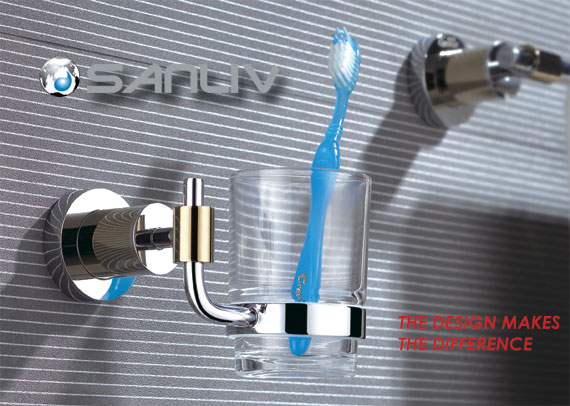 A toothbrush tumbler is a must in any bathroom, but there are several types to choose from. First is the freestanding tumbler (such as the one in the Bristan Arctic or Silhouette ranges). This would sit neatly on a shelf or on the edge of a basin, but to free up your basin area, look instead for a wall mounted version.
Double Toolthbrush Holders & Tumblers
Frosted glass and chrome are ideal for a contemporary look and will hide any renegade toothpaste splashes. For a more traditional feel a combination of gold and ceramic will certainly hit the mark. But for a truly unique, opulent traditional look, you must check out the Bristan Fairfax wall-mounted toothbrush holder and tumbler.