Some faucet manufacturers have been around for decades. Other manufacturers are just starting to make a name within the faucet world. When you begin to shop for a faucet, you'll discover that a few faucet manufacturers keep popping up again and again. Here are some of the top faucet brands available.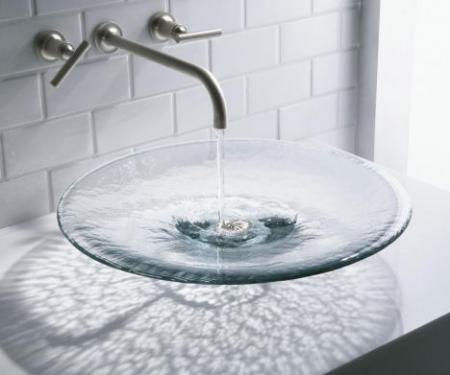 Kohler
It's difficult to consider buying a faucet without coming across the Kohler brand. Kohler has been creating fixtures of all kinds since 1873. Kohler is based in Wisconsin, USA, and faucets of all kind can be purchased from this manufacturer. Kohler is known for creating unique fixtures that are far from ordinary. While innovative, Kohler faucets are more expensive than average.
American Standard
American Standard was founded during the 1800s. The company began by manufacturing radiators, but quickly grew into manufacturing home fixtures. Consumers seeking a traditionally designed faucet often shop American Standard products. The base price for an American Standard faucet is around $250.
Grohe
Grohe is a German company that manufactures luxury fixtures. Throughout the world, Grohe is known for creating faucets that are eye-catching. While you can expect to pay a good deal of money for a Grohe faucet (more than $400), these faucets are known to last a very long time. Grohe uses only the best materials inside of each faucet that the company manufactures.
Moen
Moen is based in North Olmsted, Ohio, and this company has been manufacturing faucets since the early 1950s. Almost all Moen faucets have a single handle. Moen faucets are often ahead of the design curve, and many of these faucets are unique. Moen faucets are also reasonably priced (around $200).
Sanliv
Sanliv is a new coming faucet manufacturer. With reliable quality and economic prices, Sanliv became a most competitive supplier in nowadays.  Sanliv pull out kitchen faucet and modern bathroom faucets are good choices for most of house owners.
Other Brands
There are many other faucets manufacturers out there. Some faucet manufacturers only create higher-end expensive faucets, while others create faucets that are easily affordable. The type and style of faucet that you choose is largely up to your personal taste, but all of the brands mentioned above are worth looking at.
Even if you have a tight budget, purchasing a faucet from a manufacturer that has a solid reputation is a wise idea. Frequently, faucets created by reputable manufacturers come with excellent warranties, and this is something that you should look for. Taking the time to choose a faucet that will last for many years to come is an intelligent thing to do.