Establish a safety zone for your guest and reduce risk of liability. Stylish secure grab bars help prevent slippage and falls. Add a touch of elegance while enhancing the safety of your bathroom with Sanliv attractive safety grab bars. These designer grab bars are great for the elderly or differently-abled who need a little extra support, and add a stylish and functional feature to your bathroom décor.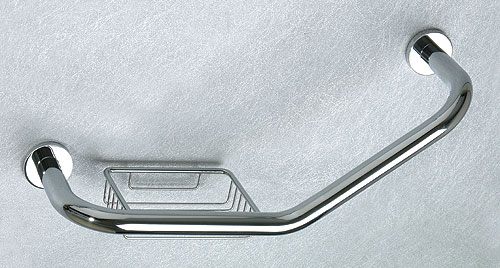 Positive 3 point fixation with reinforced mounting bracket allows for secure installation at any angle – horizontally, vertically or even diagonally – enhancing access and reducing liability.
Thick chrome finish over solid 18 gauge brass construction has been tested to a 180 kilo pull weight capacity – depending on wall construction.
Experience the peace-of-mind that comes with installing safety grab bars in your shower, bath or any other area of your home where falling might be a problem. Sanliv.com offers grab bars in special finishes and unique designs; we have something to fit any application!