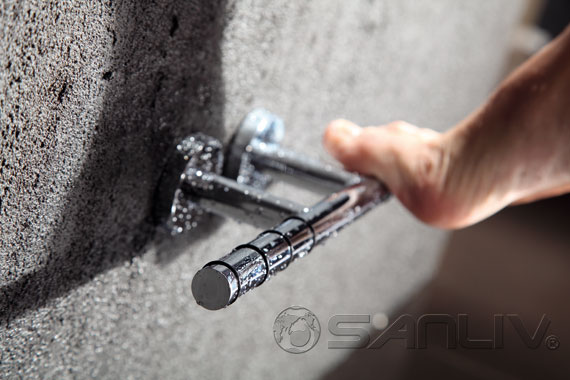 Shower enclosures are frequently recommended in Modern bathroom decoration ideas. With a stand-up shower in the shower cabin, you will feel slipping and sliding, and getting dizzy bending over trying to shave the legs with no place to rest the foot.
If you are looking for a way to shave your legs easier, then try the number 1 shower step for shaving in the market today. Sanliv Bar Shower Footrest Supporter is made in solid brass constructions in modern chrome plating, which ensure to take 200 KGS weight. Slim design and hotel style chrome finishing offers you real CONVENIENT, FASHIONABLE and FUNCTIONAL!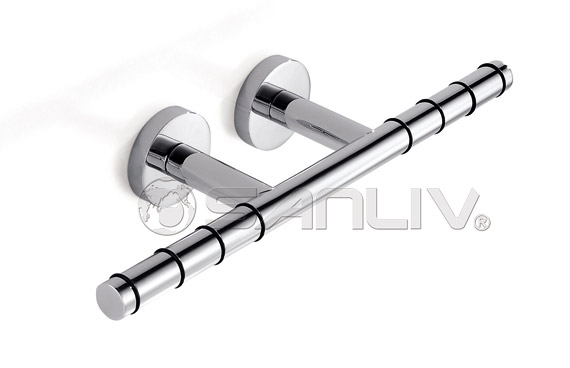 Shower Shaving Footrest Bar is a shaver holder for shaving your legs.
—> No more foot slipping off the wall.
—> No more hopping around on one leg.
—> No more jamming your foot into the corner.
—> No more awkward contortions trying to reach hard-to-get areas.
THE SIMPLE SOLUTION – makes shaving quicker, easier, and safer.
GREAT BENEFITS & FEATURES:
—> graceful sculptured shell design – slim hotel style.
—> From the Sanliv Hotel Bathroom Accessories collection.
—> A shower foot rest for contemporary bathrooms.
—> made in brass material, chrome finishing.
—> wall mounted installation ensure to bear 200 KGS weight.
—> anti-skidding design. paying attention to details.
—> extra function – using as shower soap sponge holders.
A GREAT GIFT – house-warming gift, home furnishing parties,
wedding showers, baby showers, Christmas…a perfect gift for women of all ages. Also perfect for showers on boats or in campers where space is limited and the walls are slippery.