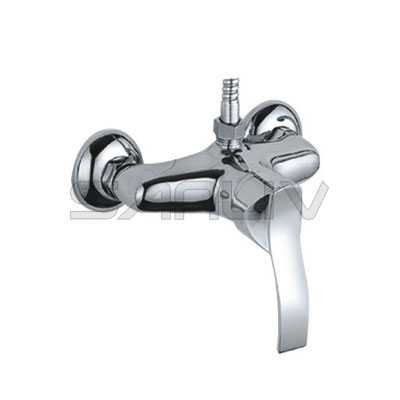 Single lever shower mixer tap 62305 for exposed installation in chome: wall mount shower mixer tap manufacturer and supplier – China Sanliv supplies shower mixer taps in various designs and finishes.
1. Die-casting brass water tap main-body;
2. Single Level Mixer Ceramic Cartridge (Sedal Spain brand optional);
3. Zinc handle chrome plated (full handle/empty handle);
4. Brass grand hexagon nut;
5. Brass faucet aerator chromed (plastic aerator optional);
6. CE Approved
7. 5 Year Manufacturer's Guarantee
This item is an innovative, beautifully styled range of precision-engineered mixer fittings that is versatile enough to complement many of our bathroom suite ranges. With its sleek, modern design, hidden technology and discreet method of fixing, this range is an ideal choice for any bathroom.