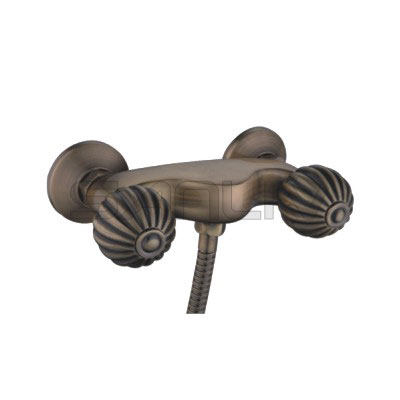 Products description:
Wall mount shower mixer taps, two handle bathroom shower faucet
A quality shower mixer from a trusted Chinese brand, Sanliv delivers true value. This classic, highly polished and, having strong designer curves, easy clean design offers taditional using functions, a stylish brushed bronze finish and ergonomic handle design. it looks classic in any bathroom.
The most common material used to manufacture shower mixer taps are brass, copper, aluminum, cast iron, wrought iron etc. are available in finishes such as antique, rusted, lacquered, patina, silver-plated, polished etc.
For more information on shower mixer taps, visit Sanliv website.