Selecting The Best Bathroom Light Fixtures is is an intelligent work to do. When incorporating the bathroom light fixtures into your overall design, ensure it fits with the style of the rest of your home. There is nothing more off putting than a modern brash bathroom in a house decorated in a period style. All designers know that the rooms of a home should complement each other in terms of taste and design and bathroom lighting fixtures are no different.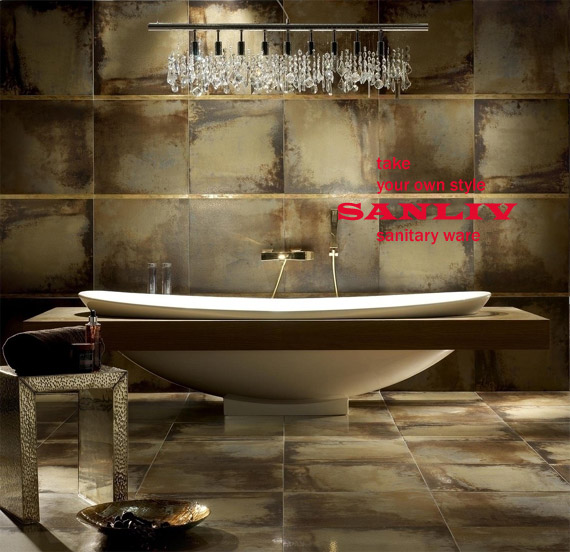 It is funny that in a room where people go to inspect their appearance, the lighting is usually restricted to one ceiling fixture. With the variety of styles on the market including wrought iron bathroom light fixtures, or brushed steel or white plastic you can do a lot to improve the look and feel of this room.
The right lighting can create stunning effects in a bathroom and turn it from a bland, cold, uninviting space into a sanctuary of relaxation. Choosing fixtures that complement the style of your bath, toilet and shower is imperative. If you have a traditional fittings then chose traditional electrical fixtures. Putting modern light effects into a bathroom styled with Edwardian furniture will just not work.
How To Choose Great Bathroom Light Fixtures
Your electrician will advise you on how to choose fixtures flexible enough to change according to the needs of the bathroom user. You will appreciate plenty of light on a cold dark winter's morning but it is not the look you would want if you fancied a relaxing bath. You should always enlist the help of a professional electrician when designing your bathroom as water and electricity do not make a good combination. He may suggest additional safety precautions such as putting a cover over the halogen lights as on the odd occasion these can shatter.
Bathroom lighting fixtures come in all shapes and sizes and in many different textures, colors and finishes. You can use illumination to create an illusion of space. If you have a small shower, placing low voltage down lights helps draw the eye to the rear of the enclosure making it appear bigger. If you have a cold room, the right choice of fixtures can add warmth and texture.
Other Bathroom Lighting Fixtures Designs
A continuous strip of lighting around the mirror is a great idea as it will remove the shadowing effect caused by some decorative lighting. As any woman will tell you, shadows on the mirror do not help you to create a natural looking make up effect. You are more likely to resemble something from Nightmare from Elm Street than Pretty Woman.
Review your room and see are there any particular features that you want to highlight. For example, some people like to show off certain ornaments on a shelf. If you have spotlights in the ceiling, you could angle one to reflect off this shelf.
If your restroom is small, then keep the bathroom lighting fixtures small as well in order to give an impression of a bigger space. Use light colored paint and tiles to carry on this illusion of space. A black bath may make a statement but in a small room, it will make it look smaller.
If budget isn't an issue, you could consider Wall sconces. You can put them in light closets but not near the sink. But to avoid the impact of condensation, it would be a good idea to use recessed lights which are embedded into the ceiling. The choice is endless so it really does depend on the style of your home, the size of the room and your budget.