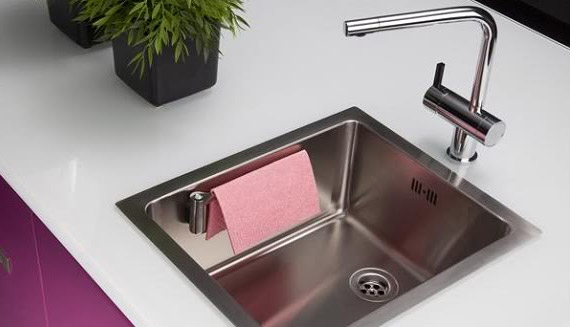 The Magisso Kitchen Cloth Holder is a fully functional and aesthetically pleasing solution to the eternal problem of where to store your dripping dish cloth. The Magisso solution is so simple that it can be installed in seconds. The holder is applied using two magnets; one (located the holder/bar) that is attached on the inside of the sink, and one that is placed on the outside of the sink's wall. The end result leaves you not having to see your dingy dish cloth hanging on the faucet as it's now hanging out of sight, yet still within reach. Another unique thing about the Magisso kitchen cloth holder is that it can easily be removed and repositioned at any time without damaging your sink. If you ask me, this innovation is sure to be a big hit.

Magisso offers three different models: a curved stainless steel holder, a straight stainless steel holder and a curved plastic holder. Visit the Magisso Kitchen Cloth Holder product page to see more pictures, an install video and more.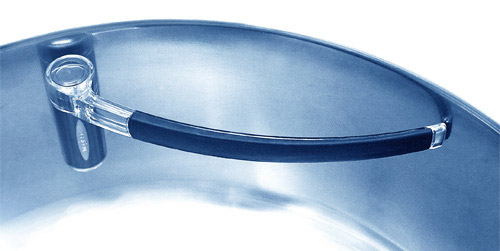 The smallest things make the biggest difference in life. Something so practical has no right right to look so exceptional, but because it is Magisso, it does. This Magnetic Kitchen Cloth Holder was designed in Finland with your sink in mind. Available in stainless steel or plastic, with a curved or straight handle, you can install it in seconds, giving your kitchen a touch of sensational simplicity.