Supply residential shower shampoo and soap storage ideas. All bathrooms need Sanliv products for efficient and clean line storage of toiletry items. We supply hotels, hospitals, military installations and anywhere bathrooms are constructed. Sanliv specializes in new and innovative soap baskets, shelves for bathroom tub shower applications. We have the largest selection of shower shelves found anywhere in the EU, USA and Canada.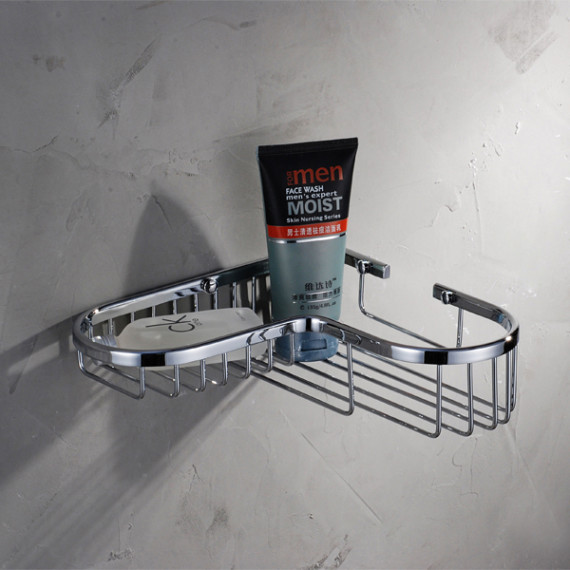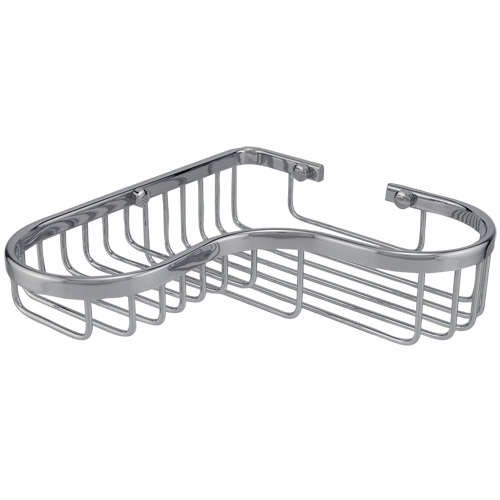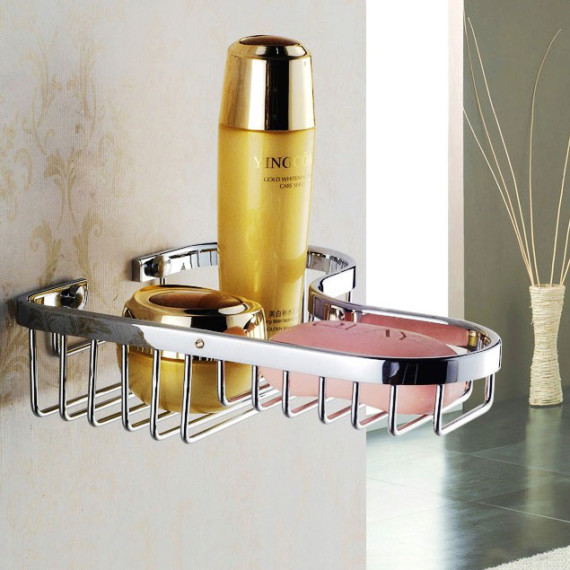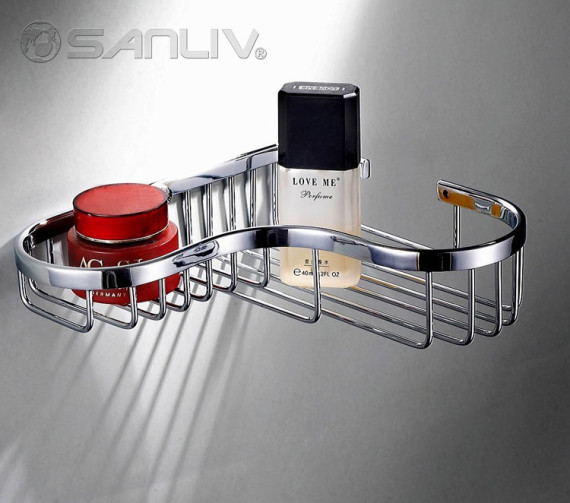 Hotel Style Soap Baskets and Shampoo Shelves are designed for Quick Installation. These hardware installations are much easier to install as compared to traditional hardware, which requires drilling. Some of the bath fixtures include Promessa Rectangular Soap Basket, Deep and Shallow Corner Soap Basket, PermaTile Wall Fasteners and Standard Ferrule Kit.
An essential accessory for the cool contemporary bathroom, cloakroom en suite or wc hotel. The Single Corner Soap Basket in brilliant polished chrome. Simple good looks for today's uncluttered bathroom spaces.

Quick Installation for Hotel Style Soap Basket and Shampoo Shelf
Recessed screw fixings create a flush wall mount for the wirework soap basket for a more aesthetically pleasing appearance. The great part about this shiny accessory is that it has been designed with simplicity in mind so that makes it easy to install on your bathroom wall quickly ready to use within a short amount of time. A permanent screw fixing guarantees that the soap basket will stay securely in place.
Manufactured From Solid Brass, 10 Years guarantee. Applicable when a fault due to design manufacturing defect or material defect is found. Sanliv Soap Basket is available in small and large sizes and in various finishes, such as polished brass, brushed nickel, polished chrome and oil rubbed bronze. Deep and Shallow Corner Soap Basket is ready to install and attach to wall surfaces with the help of latex modified mortar. The PermaTile Wall Fasteners are non-penetrating, non-intrusive tile fastening system and are available with decorative plugs