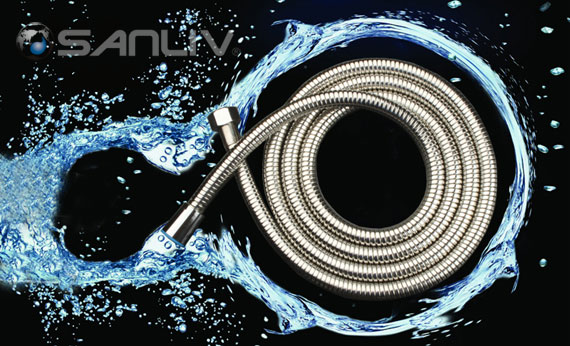 Where and how to Buy a reliable Hand Held Shower Hose for Replacement? No matterstay in America or Europe, it is easy to find everything by internet. Here we offer some ideas to help you to select the best Double Interlock Shower hose for replacement.
I have an old bath tap/shower mixer unit. the hose to the shower head is split and I need to replace it. However all the hoses that I see have different fittings. My hose has male fittings on both ends whereas all the new ones seem to have female fittings. I have a picture on my old hose in my plumbing album. Does anyone know where I can get a replacement from?
1/2 inch standard – so you'll need something like this with a bit of ptfe on one thread as you already have, and the rubber washer from the new hose for the other end. Sanliv shower hose is designed for use with temperatures up to a maximum of 60 degrees centigrade. Water temperatures above this are considered dangerous for use in showers.  Universally suitable for all bathroom and shower applications. Fits standard showerheads and showers, Large bore, perfect for highflow shower performance. Shower compatibility: electric, pumped electric, bath and wall mixer, power shower and combi shower.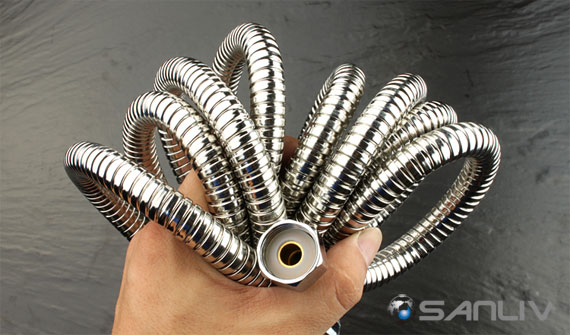 How to Replace a Hand Held Shower Hose?  An important thing to remember when you tackle this job is that all replacement fittings are universal.
Always remember when you are going to replace a cracked/damaged shower hose, or an old/broken showerhead is that all the replacement fittings are universal. The only thing you need to consider when choosing a new head is whether the style of head you choose will fit your riser. Make sure the shower/ bath is dry before beginning work.
Remove the current hose from the shower head and the shower / tap. Sometimes you may need to use a pliers and a cloth to remove the fitting, but generally it can be done by hand. Of course if you plan on replacing the shower head as well as the hose there is no need to remove the existing head from the hose. (Take care not to damage the showerhead when separating it from the pipe, especially if you plan on using the same showerhead again.)
Replace with the new hose, ensuring that all joins are tightened securely to avoid any water seeping out. Be careful not to over-tighten as this could damage the washers.