How to save money on your bathroom remodels? Bathroom remodels are something which are not only easy and fast to accomplish, but you would also be able to save some money if you go about it wisely. The bathroom is a room which is a great asset and if you are imaginative, you would be able to transform it in a way that you had never thought of before. When planning a remodel like this, you would have to be very careful since a project like this can quickly turn into a pricey affair if you are not careful.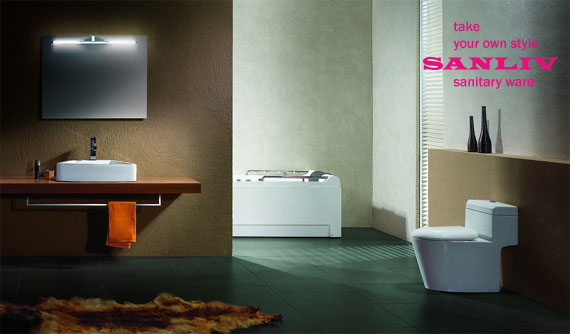 Saving Money
There are several people who do not realize that even with bathroom remodel they can actually save some money. Any remodel can turn into an expensive and complex job if you are not careful. However, there are a few things which can help you reduce the overall cost. Given below are a few tips which can help you save cost on your bathroom remodel.
Getting the Right Contractor
If you would be getting a contractor to do the job for you then this would be the first place where you can save money. Do your research well and find a local contractor who specializes in bathroom remodels. Even though good contractors might charge you a higher amount, they would actually be able to save a good amount for you on the overall cost without compromising on the quality. You can have a look at their earlier work to get a better idea about their work.
The Labor Cost
The biggest cost for any remodeling job is the labor cost. In bathroom remodels, the cost of getting a plumber can be quite high so ensure that you compare the cost of different professionals before you assign the job to someone. Ensure that the plumber is licensed and is appropriate for the job.
Cost Saving On Fixtures
Another great way to save some cost is to purchase all of your fixtures at once. You would be able to get a good discount at any store if you purchase your fixtures in bulk. Also, some stores would offer you a wholesale price if you purchase a good number of fixtures from them. You would also be able to save some money if you buy fixtures which are made from alternative or composite materials. These are functional as well as inexpensive and would help you save a lot.
Keep the Changes Minimal
Another way to save money on bathroom remodel is to keep the project within the current layout of your bathroom. If you knock out the walls or try to change the layout of the bathroom, the project would cost you higher and it would also take longer to accomplish. You would still be able to get good results if you use the available space wisely and make use of smart lighting and color schemes to make the room appear larger.
It does not take a large budget to get the right look for your bathroom, it can be accomplished even on a tight budget.