Warm Water Hand Held Bidet Sprayers are necessary in North Amercia & Europe, like Canada, USA and Germany. How can I use a handheld bidet with cold water in the Winter? Of course, we can not. But some professional bidet manufacturer like SANLIV, always provide us great solutions for such issues.
Most hand held bidet units, come with a "T" connector that allows you to connect the bidet to the toilet cold water supply valve which comes out of the wall right behind the toilet.  Since many types of "angle stops" (water valves) are used by plumbers when installing your toilet, the best "T" is one that connects between the the tank inlet and the water line, since they are almost all 7/8″ fittings.   If you want warm water for your handheld bidet,  the next option is to install a bidet faucet/mixing valve close to your toilet, which will also involve some expensive remodeling, to run a hot water line to that area, to attach your handheld bidet to.    If you have a sink near the toilet area, you can also install a simple mixing valve under the sink, which is connect to your hot and cold water lines under the sink.  A simple stainless steel line is then run from the mixing valve to the side of the vanity where the toilet is located, and attached to a small  valve, which the bidet hose is then connected to.   I like this type of installation becuase all the lines are hidden under the vanity, and the bidet and hose hand on a wall close to the toilet tissue holder, so the user has his choice.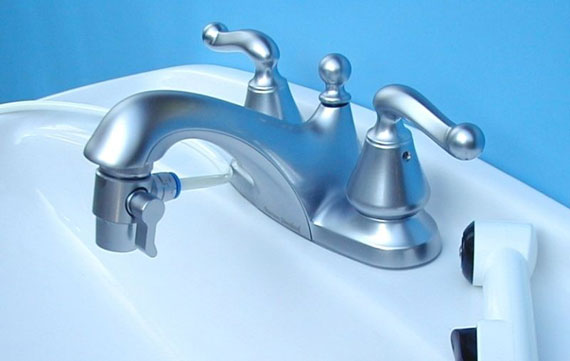 Custom designed faucet, shower, and commode adapters allow you to add a Hand Held Bidet or multi-use spray to any bathroom at an affordable price. Lavatory Faucets, shower taps and shower connections provide warm water use and the Commode connection provides a cool water use.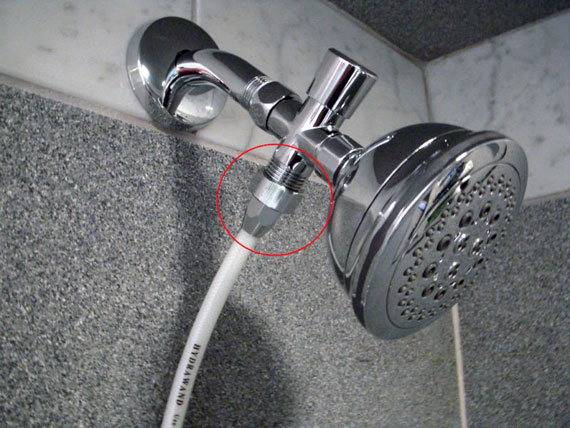 The Sanliv is the most user-friendly hand held Bidet and multi-use spray wand on the market. It easily connects to commodes, faucets and showers without a Plumber or tools. What makes the Sanliv bidet unique is adjustable length high-pressure bidet hose, quick-connect hose fittings, and custom designed all brass easy to install adapters.